With our province having moved to the Critical level (red), we ask that you
only visit your branch when absolutely necessary
. For your safety and the safety of our employees, we ask that you
call your branch
ahead of time to see if they can assist you over the phone. You can also use an alternative banking method:
💻 Online banking
📱 Mobile App
💳 ATMs
📞 Telephone Banking
If you are not currently registered for online banking and would like to be, please contact your branch and they will gladly assist you.
The health of our members and employees is of the utmost importance to us. We remain here to help and thank you for your understanding during these unprecedented times. For all updates, please continue to consult this page.

We are committed to caring for the health and well-being of our members and employees as well as playing a constructive role in supporting health officials by following their recommendations.
Caisse understands that you may be facing some important financial challenges in the coming months. With the many things you have to worry about right now, let us help you with your finances. Caisse will work with you on an individual basis to provide flexible solutions to get through these challenges together. Call your local branch so we can tailor a program that works best for you.
We're here to help.

Mandatory Masks: To help slow the spread of COVID-19, the Province of Manitoba's public health officials announced they will be elevating the Pandemic Response System level for the Winnipeg Metropolitan Region and surrounding areas to Restricted (orange) effective Sept. 28. Therefore, for the safety of our employees and members, we have made the decision to make masks mandatory for all of our employees as well as members entering our branches until further notice.
Published April 16, 2020
We are living through unprecedented times. The Coronavirus pandemic has had a significant impact on us all. Not only is it a threat to our health and wellbeing, the virus is also having a devastating impact on many other fronts, be it our health care system, our economy, our work lives and our social interactions. However, it is in difficult times that communities come together and this crisis will be no different. By working together and supporting each other, we will overcome this challenge.

First off, I would like to join many others in thanking essential service personnel for their efforts. It is because of these brave and dedicated individuals that we continue to have excellent health care, food on our tables and most of the essential services we need in our daily lives. I would also like to extend a special thanks to our staff. We are able to continue serving our members because of our exceptional team of dedicated individuals.

We understand many individuals and businesses will be affected in the coming weeks and months. If you are experiencing financial hardship, we are here to support you. We have implemented some changes like easier access to short-term credit, temporary interest rate reductions on credit cards and payment deferral options, which give you more flexibility to support your cash flow needs. If you need assistance, contact your local branch and we will be pleased to assist you.

Because of the impacts Covid-19 has had on our personnel and the need for us all to do our part in flattening the curve, we have made several changes to our day-to-day operations. A select number of branches are temporarily closed to the public and our remaining branches now have reduced hours. For everyone's safety, we have also implemented several other changes, such as regular cleaning of our branches and limiting how many members access the branch at one time. Safety is our top priority and we appreciate your understanding and patience during these unusual times.

At a time when our Government is asking us to physically distance ourselves from one another, we urge you to explore our online, mobile or telephone banking options. With the ability to pay bills, transfer funds, deposit cheques and manage your accounts from the comfort of your home, these are great options to protect yourself and others. Our staff is also available by phone to support you in any way we can. If you need help getting set up with online or mobile banking, simply call us. Our lending officers are also available by phone to support you with any credit needs.

When it comes to your deposits, you can rest easy as all deposits are 100% guaranteed by the Deposit Guarantee Corporation of Manitoba.

Finally, I want to emphasize there is no playbook for Covid-19. We must adapt to a very fluid and dynamic situation on a daily basis. As an organization, we must act prudently and make the best decisions we can with the information at hand, while always keeping our employees and members best interests top of mind. As the Covid-19 situation continues to evolve, we will post updates and relevant information and links on our website. You can stay informed by visiting Caisse.biz.

Stay safe and healthy!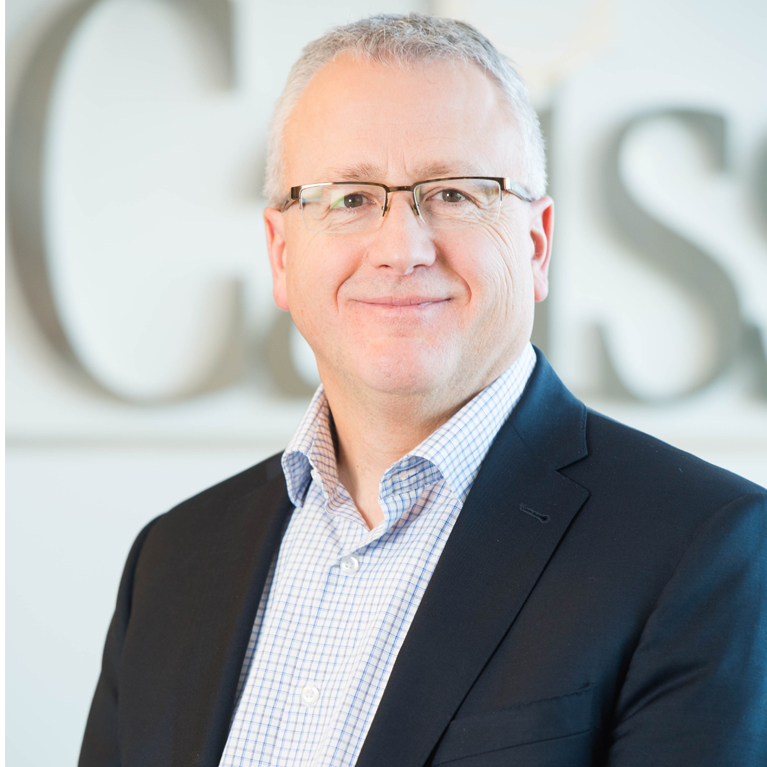 Joël Rondeau, CEO

Updated November 12, 2020.
Branch
Hours
Élie
204-353-2283
M - W: 9 am to 4 pm
T: 9 am to 5 pm
F: 9 am to 4 pm
Île-des-Chênes
204-878-3765
M - W: 9 am to 4 pm
T: 9 am to 5 pm
F: 9 am to 4 pm
* Closed for lunch from
12:30 pm - 1:30 pm
La Broquerie
204-424-5238
M - W: 9 am to 4 pm
T: 9 am to 5 pm
F: 9 am to 4 pm
La Salle
204-736-4341
M - W: 9 am to 4 pm
T: 9 am to 5 pm
F: 9 am to 4 pm
Lorette
204-878-2791
M - W: 9 am to 4 pm
T - F: 9 am to 5 pm
Notre-Dame-de-Lourdes
204-248-2332
M - W: 9 am to 4 pm
T: 9 am to 5 pm
F: 9 am to 4 pm
St-Adolphe
204-883-2258
M - W: 9 am to 4 pm
T: 9 am to 5 pm
F: 9 am to 4 pm
St-Claude
204-379-2332
M - W: 9 am to 4 pm
T: 9 am to 5 pm
F: 9 am to 4 pm
St-François-Xavier
204-864-2676
M: Closed
T - W: 9 am to 4 pm
T: 9 am to 5 pm
F: 9 am to 4 pm
Sat: 9 am to 12 pm
St-Georges
204-367-8268
M - T: 9 am to 4 pm
W: Closed
T: 9 am to 5 pm
F: 9 am to 4 pm
* Closed for lunch from
1:00 pm - 2:00 pm
St-Jean-Baptiste
204-758-3372
M - W: 9 am to 4 pm
T: 9 am to 5 pm
F: 9 am to 4 pm
St-Laurent
204-646-2382
M: Closed
T - W: 9 am to 4 pm
T: 9 am to 5 pm
F: 9 am to 4 pm
Sat: 9 am to 12 pm
St-Malo
204-347-5533
M - W: 9 am to 4 pm
T: 9 am to 5 pm
F: 9 am to 4 pm
St-Pierre-Jolys
204-433-7601
M - W: 9 am to 4 pm
T - F: 9 am to 5 pm
Ste-Agathe
204-882-2345
M - W: 9 am to 4 pm
T: 9 am to 5 pm
F: 9 am to 4 pm
* Closed for lunch from
12:30 pm - 1:30 pm
Ste-Anne
204-422-8896
M - W: 9 am to 4 pm
T: 9 am to 5 pm
F: 9 am to 4 pm
Winnipeg
875 rue Dakota St
204-257-2400
M - W: 9:30 am to 4:30 pm
T: 9:30 am to 5:30 pm
F: 9:30 am to 4:30 pm
Winnipeg
36 boul Lakewood Blvd
204-257-3360
M - W: 9:30 am to 4:30 pm
T: 9:30 am to 5:30 pm
F: 9:30 am to 4:30 pm
Winnipeg
205 boul Provencher Blvd
204-237-8874
M - W: 9:30 am to 4:30 pm
T: 9:30 am to 5:30 pm
F: 9:30 am to 4:30 pm
Personal Mortgage & Loan Support:

If you have been negatively impacted financially by COVID-19, we will work with you to discuss your options and put in a plan that works best for you. Some options available are interest only or deferred payments for up to six months on your conventional and insured mortgages and personal loans. Please call your local branch for more details.

Direct Deposit

Caisse members are able to register for CRA Direct Deposit as a way to receive the Canada Emergency Response Benefit (CERB). Eligible members can apply for CERB through the Government of Canada. Members who are already registered for CRA Direct Deposit will not need to register again and only need to apply for CERB online. For questions and information about CERB, please visit the Government of Canada's website.
Canada Emergency Response Benefit (CERB) with CRA

What about my travel insurance coverage?

If you purchased travel insurance with your Collabria Visa credit card, please visit the Desjardins Insurance website for coverage information.



Li

nk

:

https://www.assurancevoyagedesjardins.ca/dsf/voyage-travel/pages/accueil-home.aspx



Commercial and Agricultural Mortgage & Loan Support:

If your business has been negatively impacted by COVID-19, we will work with you to assess your business needs and determine the best options to provide relief. Some options available are interest only or deferred payments for up to six months on your business or agricultural loans and mortgages. Contact your local branch so we can discuss the options best suited for your situation.

We also encourage our members to review all financial assistance options available to them through the Government programs. Please see the links below for your reference:

Canada Emergency Business Account (CEBA) – (Updated: December 8)

CEBA provides much needed credit for small businesses to pay for immediate operating costs such as payroll, rent, utilities, insurance, property tax, or debt service. It is 100 per cent funded by the Government of Canada.

• Available for small businesses and not-for-profits.

• Offers interest-free access to credit facilities, up to $60,000.

• If the loan is repaid by December 31, 2022, up to 25 percent of the first $40,000 ($10,000) and up to 50% of the remaining $20,000 ($10,000) will be forgiven.

• If the loan is not repaid by December 31, 2022, the remaining balance will be converted to a three-year term loan at 5 % interest.

CEBA has been extended to March 31, 2021, making the program accessible longer to Canadians.


*NEW* If you have an existing CEBA loan and wish to apply for the $20,000 Top-up Expansion loan, there is no need to re-apply. Simply contact your Commercial Agricultural Account Manager directly. You will need to provide your CRA BN (9 digit) Number.






*NEW* For applicants that operate their business from a personal account, in order to become eligible for a CEBA loan, you will be required to open a Business Account. Before applying for CEBA, please complete the Pre-Screen Questionnaire located at https://verify-verifier.ceba-cuec.ca/ in advance to ensure you meet all other eligibility requirements. Once completed, you will be given a

10 digit pre-screen number

. Please note this number as it will be required as part of the application process.



If you have applied for CEBA and have questions, please contact the new CEBA Call Centre at 1-888-324-4201 to receive a status update on your CEBA application. The CEBA call centre is open Monday to Friday from 8:00 am to 9:00 pm EST and can address the following types of questions:

• What is the status of my application?
• Why was my application declined?
• Why was my submitted document rejected?

For all CEBA program FAQs, please visit ceba-cuec.ca

FAQ: Is there a deadline for completing an application at my primary financial institution and for uploading supporting documents?

• You must complete the CEBA application at your primary financial institution by the latest March 31, 2021.

• After completing the application with your financial institution, you must upload supporting documentation.

• It is recommended that you provide your supporting documents through the application-demande.ceba-cuec.ca site as soon as you are directed to do so by your financial institution.

• Supporting documentation is a critical part of the application processes and delays in providing this information can result in a delay in the pre-funding eligibility validation and funding process.


Important links:

Business Credit Availability Program – Government of Cananda site
Business Credit Availability Program – EDC site
Business Credit Availability Program – BDC site
Resources for Canadian businesses: COVID-19
Canada Emergency Wage Subsidy Program (CEWS)
Canada Emergency Commercial Rent Assistance (CECRA)
Province of Manitoba GAP Assistance
Department of Finance – Canada's COVID-19 Economic Response Plan: Support for Canadians and Businesses
Coronavirus Disease (COVID-19): Resources for Canadian Businesses
Work-Sharing Program – Temporary Special Measures
What Canada's Regional Development Agencies are Doing to Help Business During the COVID-19 Pandemic: HTML – PDF version
Canadian Chamber of Commerce – Pandemic Preparedness for Business
Canadian Federation of Independent Business – keeping you and your employees safe


COVID-19 Economic Response Plan Announcements:

Prime Minister announces more support for workers and businesses through Canada's COVID-19 Economic Response Plan
Canada's COVID-19 Economic Response Plan


Minimum Payment Deferrals & Temporary Interest Rate Reduction

• Qualifying personal and commercial cardholders can apply for our Temporary COVID-19 Financial Relief Program payment deferral could also quality for a temporary interest rate reduction to 10.9% on purchases and cash advances for up to 3 months. This offer may be extended for up to an additional 3 months if the cardholder continues to qualify for our Financial Relief Program (up to a total of 6 months). Cardholder eligibility and qualifying period will be assessed on a case by case basis.

Cardholders can call Collabria's Contact Centre at 1-855-341-4643 to request Temporary Financial Relief support. Like other contact centres, we are receiving a high volume of calls from cardholders needing our assistance. We expect that call wait times may increase with the launch of this new relief measure and we thank you for your patience as we ensure we take the time we need to support all of our cardholders during this difficult time.

Caisse Credit Cards are provided by Collabria, please view their Frequently Asked Questions (FAQ's) which include information on a variety of related topics.

Our priority is the safety and wellbeing of our members and employees and we are taking added precautions to keep everyone safe during the COVID-19 outbreak. Our branches and corporate office have incorporated added precautionary measures including enhanced hygiene protocols and changes to corporate policies. We will continue to follow the guidance of local and international health authorities to make informed decisions.

To further assist with our physical distancing efforts and for the safety of our members and employees, we will be limiting the number of members allowed inside our branches at one time. The number will vary per branch. Once the maximum has been reached, members will be asked to wait outside. We strongly encourage all members to use our online channels to manage their finances. Please contact your branch if you require assistance or have questions regarding our online channels.



To protect yourself and others, please refrain from visiting a Caisse Branch if you are feeling unwell.

We ask that you only enter a Caisse branch if you cannot conduct your transaction via another one of our channels.

We reserve the right to refuse service to members who can do their banking online or at an ATM, are feeling ill, or should be self-isolating.



When entering a branch you will be greeted by a Caisse employee that will ask screening questions to assess your needs and better direct you. We ask that you maintain a two-meter distance from others at all times in the branch.

We have increased cleaning and disinfecting frequently used surfaces such as desks and counters and frequently touched objects such as pens, computers, doorknobs, phones, light switches and surfaces using a recommended disinfectant spray.

Cybercriminals have been using the uncertainty of the COVID-19 pandemic to launch phishing attacks and various other scams. As the public continues to seek out information on the disease, cybercriminals will increasingly try to exploit public fears with targeted attacks. This type of scam includes:

• Medical Advice Emails
• Corporate Policy Emails
• Business Email Compromise
• Fake Deceptive Online Ads
• Malicious Email Campaigns
• Questionable Offers
• Fraudulent Charities Requests
• Cleaning Services
• Spoofed Government, Healthcare or Research Information

Protect yourself from this scam by only using trusted resources for information related to COVID-19 and go directly to their site.



Canadian Centre for Cyber Security – Cyber Hygiene for COVID-19
To find out about the latest information regarding COVID-19, click here to consult the Public Health Agency of Canada's website.
Read here about the latest decisions being made by Caisse and the actions being taken relating to COVID-19.